Sally Faulkner
Managing Director and Distiller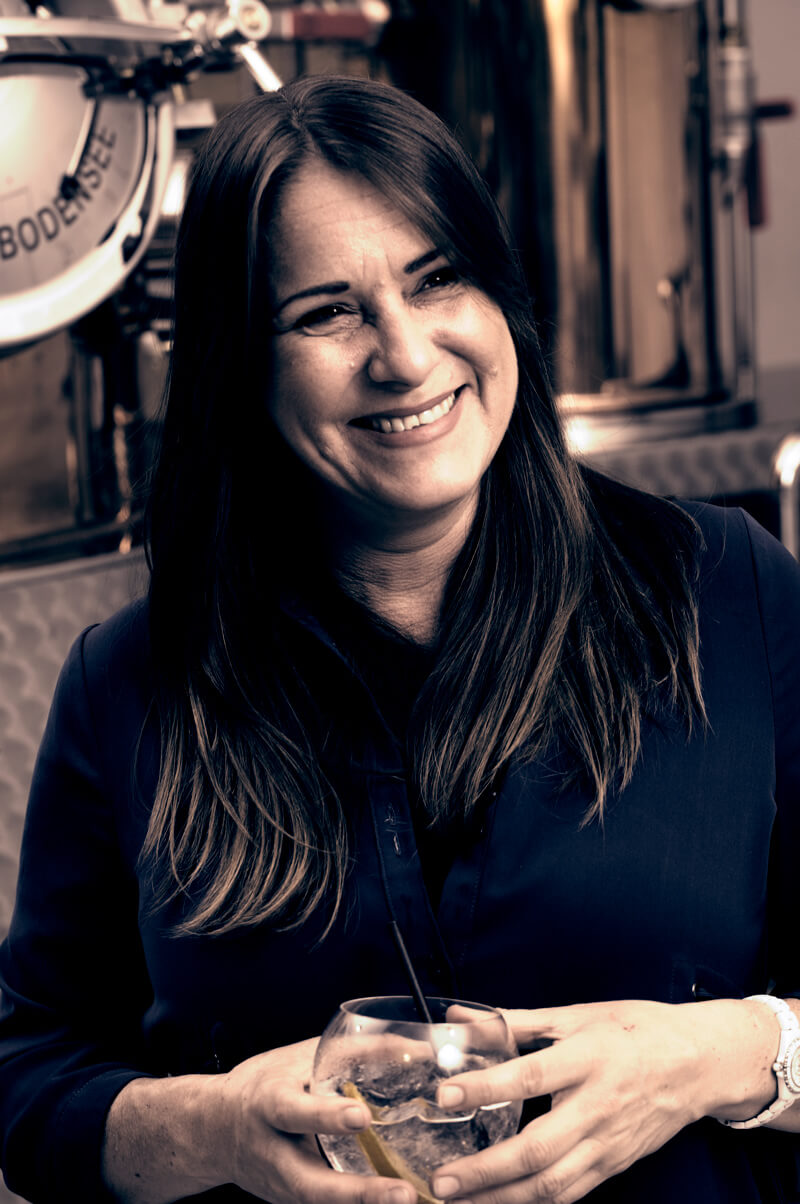 I conceived the idea of Bond Street Distillery after an evening with friends who claimed that they didn't like gin, yet they were happily drinking gin-based cocktails. So I set myself a personal challenge to create a Gin that would appeal to non Gin lovers and connoisseurs a like. My vision was to persuade even the most ardent gin hater to reconsider the simple pleasures of a damn good traditional gin and tonic. Being a gin-dependent woman in the distillery industry has helped me build a team at Bond Street that epitomises my work ethic, vision of making the impossible possible and bringing a sense of joy. I want to show everyone the pure delight of a damn good Gin and Tonic.
Bond Street houses beautiful spaces, a great cocktail bar and of course our gin school which brings a little fun and magic to the art of gin making. Creating new tastes, working with the botanicals and of course taste testing makes my job the best job in the world.
If I was a drink, I'd be a Bond Street Martini, I'm a little bit different and certainly there is always a twist with me.